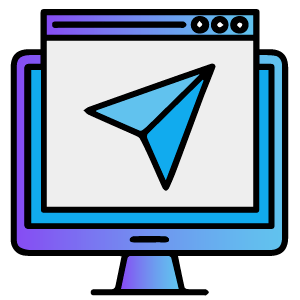 Landing Page & Web Design
Finding the right customers is like directing a great movie. You need to tell a compelling story with all the right visuals.
We use behavioural psychology and the latest tracking software to design landing pages and websites that convert.
Why Use Custom Landing Pages
Have you ever been captivated by a webpage? It's like a page-turning novel. You keep reading until the very end, but then it asks you to take an action. You click on this button, you sign up, or you buy an item because this webpage has subtly convinced you to take action without you even realizing it.
That's exactly what our landing pages and websites do. They educate your customers, turning them into leads that convert into long-term customers. We design your website based on principles of behavioural psychology. Then we track and analyze the data, refining your landing pages, until they're a conversion machine.
How Custom Landing Pages Work
Landing Pages remove the typical distractions of a normal webpage. The user loses the ability to navigate across a stream of pages. Alternatively, they become focused on the only page available to them. This Landing Page should have one goal and one goal only, to convert that visitor.
Whether you are using your landing page to convert a sale or capture their information in a form on the page, the entire Landing Page will be designed for the visitor to take one, single action. Once they fill out the form, the visitor of the landing page then becomes a lead. Once they are a lead, it's easy to convert them into a repeat customer.
Landing Pages are incredibly useful when running social media ads. You want prospective customers, who click on your ad, to land on a page geared towards them. The better that page reflects your PPC ad, the better chance you have of turning that visitor into a lead and a new buyer.
Get Started with Custom Landing Pages
Learn how our custom landing pages can improve your sales conversions with a free consultation.
Learn How Our Other Services Can Help
We use the latest digital marketing tactics with an agile philosophy to earn you more money for less. Click on each of our services below to learn more.


Get the best in Search Engine Optimization and Search Engine Marketing without breaking the bank.
Cruise control for your digital marketing? That's right! We design and manage automated lead generation funnels.
Finding the right customers is like directing a great movie. You need to tell a compelling story with all the right visuals.

Find your favourite type of customer with our organic social media strategy and paid social ads.

Send your leads the right content at the right time without lifting a finger. We create email copy with the look you desire.
Get noticed quicker with our video marketing. We create stunning videos to make your leads drool over your business.
Still not sure if Landing Pages can improve your business?
Contact us today for your free consultation. We'll show you how the right landing pages can convert the right customers for your business. There's no long-term commitment, so what are you waiting for?