Do I Need Digital Marketing for My Business?
You may already know the value in implementing a digital marketing plan for your small business. But in case you don't have a comprehensive strategy in place, I'm going to show you six overlooked reasons why you need digital marketing for your business.
6. Levels the Playing Field for Small Businesses
Whoever said, "if you can't run with the big dogs, you'd better stay on the porch" didn't know how to implement a digital marketing strategy. If you're a small business owner, you already understand the struggle of competing with huge companies and big box stores. Small and local businesses can get lost or forgotten when up against commercial giants.
But, not all hope is lost! With digital marketing, your small or local business can hold its place in a top-ranking position. Follow along, as we plan to show you how!
We live in a digitalized age where you can share your brand across a variety of platforms, in live time. Keep up with those commercial giants by building an ultra-valuable, evergreen, online presence.
In fact, nearly one in three "conversational commerce buyers" say they chat with businesses in order to determine if they're trustworthy and credible (Facebook, 2019). If your business doesn't have a digital thumbprint, how are you building accountability for all those consumers who are looking online?
Doesn't every small business boast about their superior customer service compared to the scripted corporations? Staying in touch with your consumers lets you boast all the more proudly — the number of messages sent to businesses on Facebook has doubled in the past year (Messenger, 2020).
Plus, creating an online presence, including being active on social media, means more prospects. According to LinkedIn, salespeople active on social media report 45% more sales opportunities (2020).
Not to mention, you can do all this while spending your money more wisely. With search engine optimization (SEO), solid copywriting, and well-planned ads you can target consumers who are most likely to be interested in exactly what you have to offer. How's that for keeping up with the big dogs?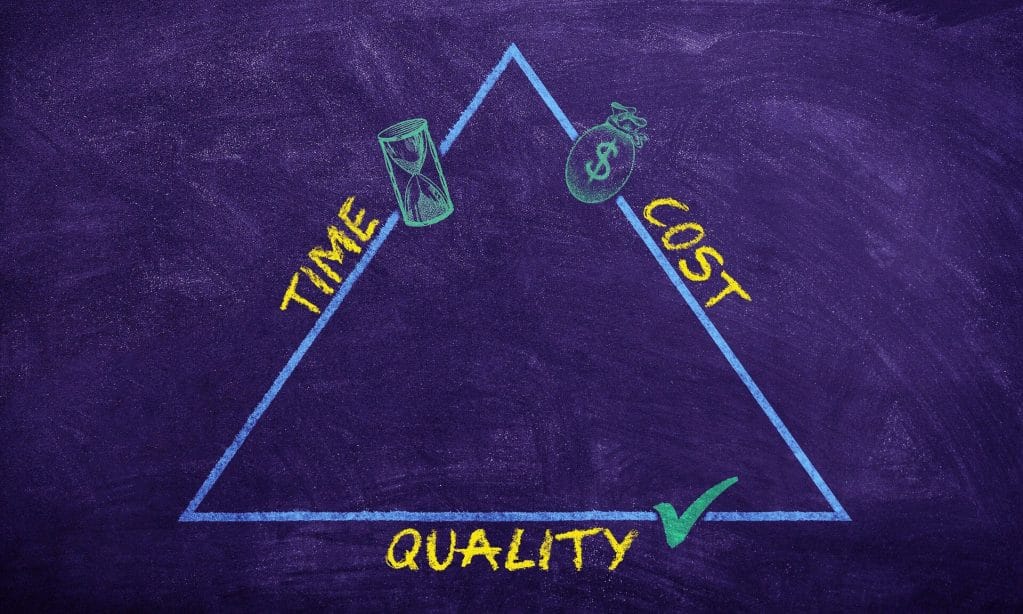 Put down the motivational book. Stop reading those cliché blogs about how you can "work smarter, not harder." We all want to spend less time working and more time doing, well, anything but work. So, start marketing your business digitally and improve your productivity.
Internet marketing is something hugely beneficial that you, personally, can do for your business. Want to know the best part? You can implement digital marketing strategies from anywhere. Want to spend more time with your family? Work from home. Need to get out of the house? Complete your marketing tasks at a café, your cottage, or the beach.
Stop wasting your time prospecting and networking at trade shows and conferences. Forget adding up all of the expenses it costs to attend such events. Work more intensively where and when you like so that you can devote more quality time to the things that really matter to you.
Digital marketing isn't just a dog and pony show. Still not convinced? Think about how much time (and mental capacity) you waste switching between tasks while being interrupted by meetings, phone calls, and the like. Digital marketing tools offer the ability to manage and monitor all your platforms from one location (of your choosing).
Plus, you can take advantage of automation features liked scheduled posting of your content to any particular channel. Make your marketing more efficient so you can work less.
4. Your Competitors are Online
It's a dog-eat-dog world out there. If a potential customer is searching for a business similar to yours, but find your competitor instead of you, that's a lost prospect (and lost money). Potential customers can't choose your business if they don't know anything about you.
A 2019 study found that 94% of marketers use social media for content distribution (SEMrush, 2019). According to Facebook, there are over 40 million active businesses messaging people across the globe on Facebook Messenger (Messenger, 2019). Hopefully, you're already one of them! Your competitors are communicating their brand online — it's time you do too!
OK.  Consumers are looking online, but how do you get them to find your business in particular? Online marketing helps you reach and offer your products and services to a larger audience than you could attract through local mediums alone.
An online presence means that your business is open for potential customers any time of the day (or night) and even on weekends or holidays. Email inquiries, online purchases, browsing inventory, and customer service concerns can all be initiated by the customer at a time and location convenient to them. You know what they say, "a happy customer means a happy…"
3. Your Customers are Online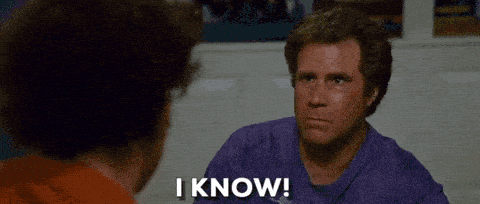 This one might seem like it's right under the dog's nose…your customers are online, too. Let's face it — this is how most people do business today. Your potential customers are already online and may be looking for a business like yours.
If a customer is interested in your business, one of the first things they'll do is to explore your brand online. Consumers expect to at least find a website and social media presence. However, if your potential customers can't find you online, you may just lose their interest altogether.
Even if they buy from you in person, they want to know more about you, your products/services, your hours, frequently asked questions, reviews, beforehand. The buyer's journey involves researching online first.
Half of shoppers surveyed said they use Google to research a purchase they plan to make online (Think with Google, 2019). Think about that for a second. Half of the people that might've purchased from you won't even consider it if they can't find your presence on Google Search.
When consumers can easily find your products, services, and other related information, you send the message that doing business with you is easy and accessible.
Don't overlook the fact that 78% of salespeople engaged in social selling are outselling their peers who are not. (LinkedIn, 2020). That means a successful business should take time to develop relationships as part of the sales process. Consumers today expect to have options when it comes to communicating with a business.
Beyond the traditional methods like telephone, consumers want access to messaging features found on social networking platforms such as LinkedIn, Twitter, and Facebook. This way your customers can come to expect an (almost) instant response, which is one of the best ways to keep your customers loyal and not looking elsewhere for better customer service.
2. Automation Saves You Time and Money
There's a lot involved in tending to your business online — sending emails, delivering quotes, posting to social media, advertising promotions, and more. Sure, you could hire someone to take care of these on-going, time-consuming tasks, but then you need to train them, oversee their work, and add them to the payroll!
Then there's the whole "if you want something done right, do it yourself" mantra. However, you don't need to work like a dog to be successful at marketing your business.
The world of digital marketing enables you to automate many tasks, freeing up you or your employees' time to complete other work. Email is a great place to start. You can create automated email sequences that lead new prospects into repeat customers. If you're not quite sure how to do this or how to do it effectively, send us a message!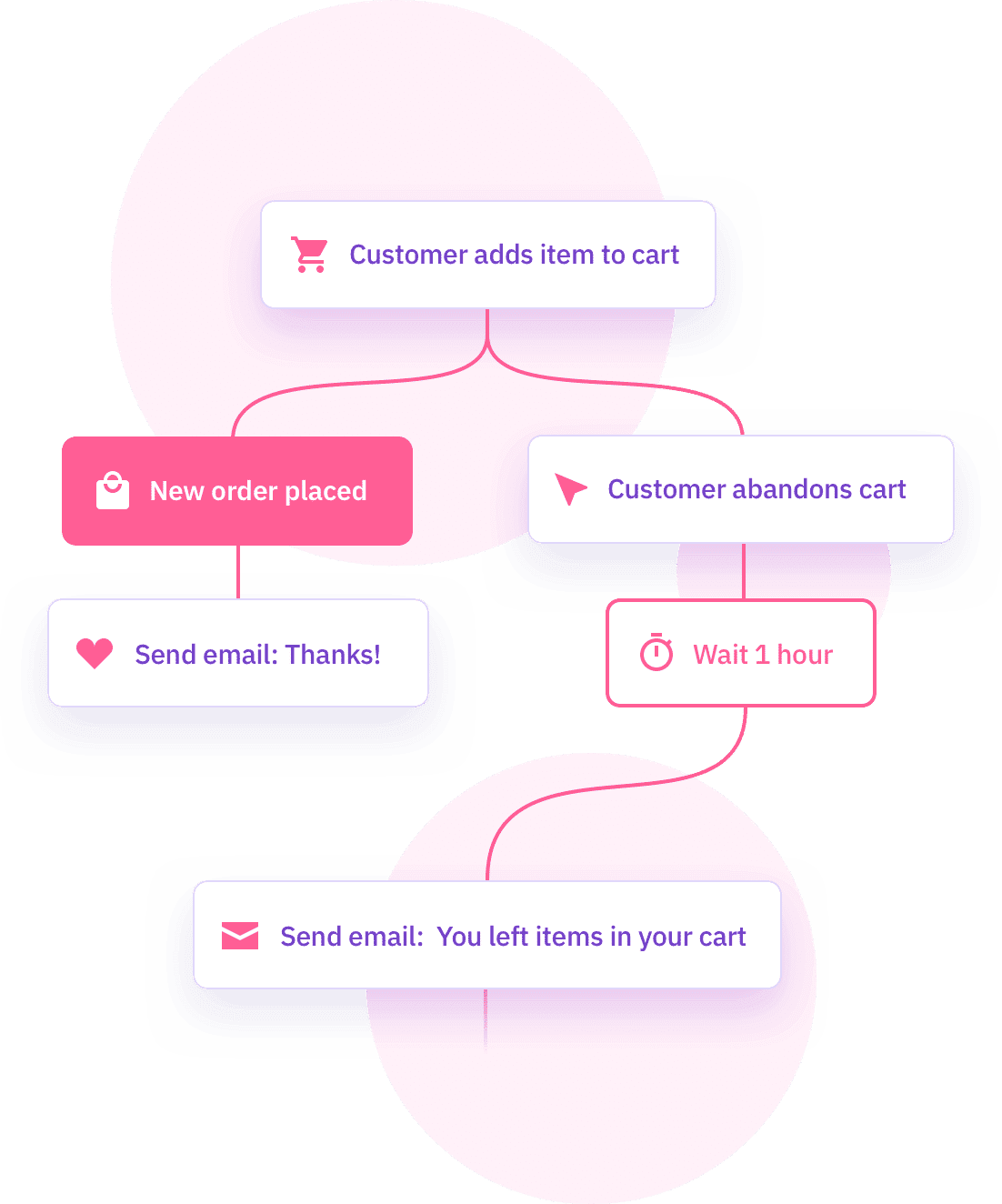 Tools like Publer help streamline your social media tasks by allowing you to schedule posts, ads, or blogs for times and platforms of your choosing. This way, you can easily focus on one area of your marketing plan at a time. And it only costs pennies a day for a lasting return on investment.
For example, take a few hours one day to create online content for the next couple weeks and another to build promotions for the next month. Now you don't have to worry about losing time or quality as you move from one area of your business to another. You know what they say: "time is money!"
Not only does automation save you time, but it improves engagement throughout the customer journey. You don't need to be on call 24/7, ready to send out the next promotional email, or advocating your brand.
Use automation to connect with consumers from the initial awareness stage, through retention, and even past the moment a second or third sale is made. This is a common mistake we see with new entrepreneurs. Don't forget to capitalize on automation features after the sale too, proving that you're invested in your customers' long-term success.
1. Spend Your Ad Dollars More Efficiently with Advanced Analytics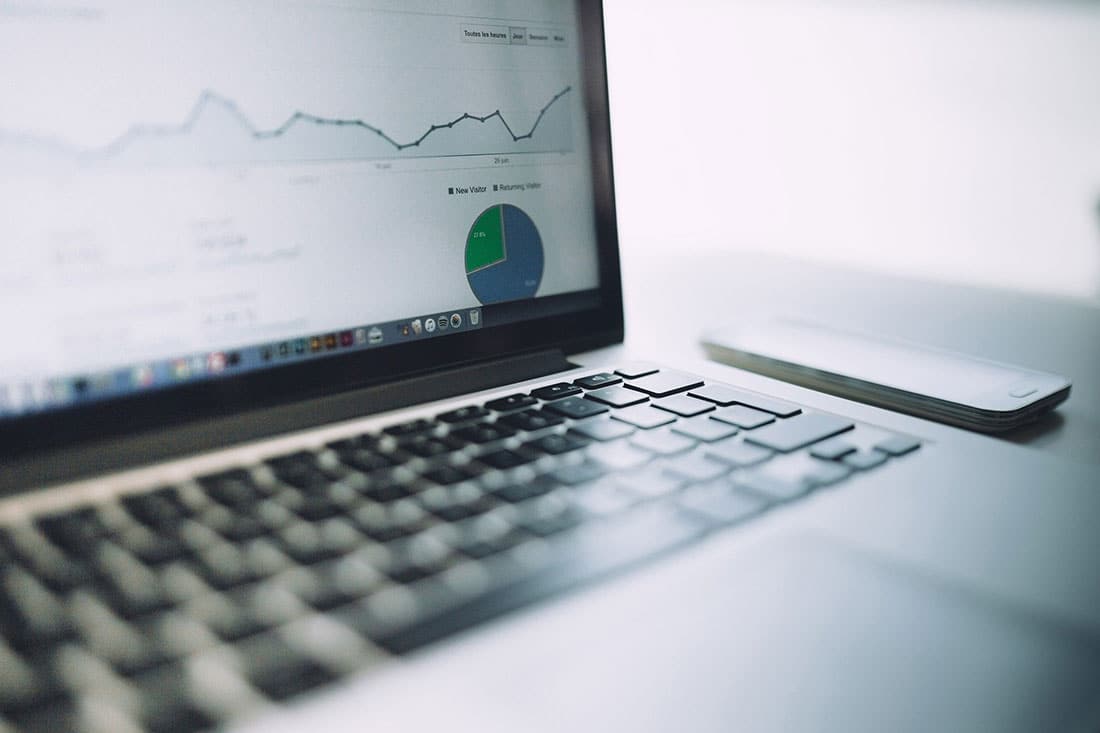 Maybe you've spent loads of time and money developing a marketing campaign already. But if you're reading this, it's likely that you're looking for something better.
Perhaps you don't know exactly how well your traditional advertising has performed, or maybe you just haven't had the return you expected from such an investment. Are you barking up the wrong tree by spending all of your time and money on traditional advertising? Yes, yep, you probably are! Or at least, you're missing out on a huge segment of the market.
While traditional methods send out communication to all audiences in the hopes it'll eventually reach someone interested in the product, digital marketing defines the audience by segmenting and offering a tailor-made approach. This increases engagement from the consumer and generates more warm leads. Essentially, with digital marketing you remove the guesswork.
That's not all. In comparison to more traditional marketing techniques, online marketing offers abundantly more in the way of analytics. With digital marketing campaigns, you'll know whether your ad has been viewed, interacted with, shared, or liked. You can easily determine if consumers were prompted to act based on your ads or if the ads eventually led to a sale.
Even still, you'll be able to find out what groups of people are most interested in your ads, what makes them more likely to take action, who spends more, what they like, and who is easiest to convert.
Advanced analytics means you can benchmark where you started off and compare how optimization or retargeting might help you achieve greater results.With digital marketing, you get more insight into your ideal customer so you can cut costs in areas where there isn't a big return on investment.
Now that you know some of the overlooked reasons why you need digital marketing, you probably want to know how to actually implement these strategies.
Make sure to subscribe to our Newsletter below to get the latest tips and tricks on digital marketing, including the latest product reviews. If you're ready to implement marketing automation in your business, send us a message — we'll help you get started!
Click Below to Share with Your Pack